Surgical caps displaying team members' names and roles improve effective communication in the operating room: a pilot study.
More than a decade after the global implementation of the WHO surgical safety checklist (Haynes et al., N. Engl. J. Med, 2009, 360:491-9), communication breakdown in the operating room remains an imminent risk to surgical patient safety. A structured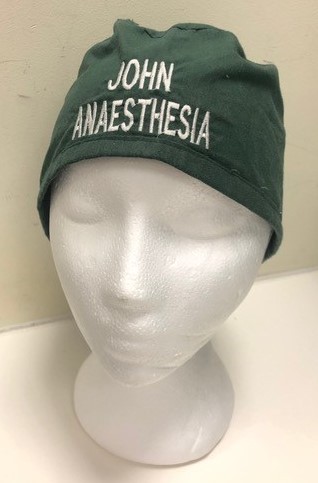 introduction of all team members in the OR by their names and roles is a requirement of the preoperative "time out" as part of the WHO checklist. However, the formal team introduction is frequently omitted in operating rooms and considered an unnecessary and inconvenient imposition.
The current featured article introduces a simple and innovative new tactic to assure consistency in team members' introduction before and during surgery. The pilot study from a large metropolitan hospital in Melbourne, Australia, demonstrates that the intuitive and pragmatic approach of implementing surgical hats that feature individual team members' names and roles improves the perceived quality of teamwork and effectiveness of communication in the operating room. This innovative concept could be extrapolated to other medical centers across the globe for further validation with the goal of eliminating the "last frontier" in surgical patient safety: perioperative communication breakdown.